The Benefits of Massage Therapy Combined With Chiropractic Care
The Benefits of Massage Therapy Combined With Chiropractic Care
Written By Heathrow Chiropractic on April 16, 2020
---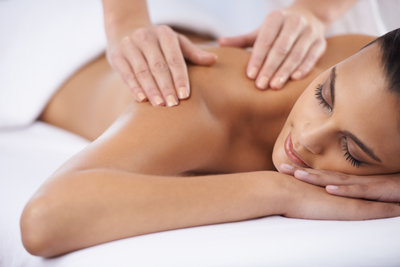 Around 22 million patients visit chiropractors in America each year. Of that number, approximately 35 percent of patients are seeking relief from back pain. Chiropractic care takes many forms, including spinal adjustments, nutrition guidance, rehabilitation, and massage therapy. Combining services that a chiropractor has to offer, such as a massage with chiropractic care, can be incredibly beneficial to your health and wellness.
The Benefits of Chiropractic Care
Chiropractic care offers a variety of benefits and is considered the first line of defense against pain and managing chronic conditions.
This method of care is primarily known for spinal manipulation, which is used to restore mobility, reduce inflammation, and restore the spine to its proper alignment. Treatments are commonly used as a natural alternative to pain relief, to manage chronic diseases, and to recover from injuries.
Routine chiropractic adjustments also provide:
Improved mobility and spinal health
Reduction in degeneration of connective tissues and joints
Improved nervous system function
Optimization of the body's natural immune system
The Benefits of Massage Therapy
Around 25 percent of Americans receive at least one massage each year. Massage therapy is designed to relax muscles and release the tension within your body. Therapy is also utilized to promote healing and provide relief from inflammation and pain.
There are several different types of massages, with each style offering its own benefits. These benefits can include:
A reduction in pain, inflammation, and stiffness
A reduction in the intensity of migraines
An improvement to your overall mood
Relaxation
Finding Massage with Chiropractic Care in Lake Mary
Getting a massage with chiropractic care combines all of the benefits of both massage therapy and chiropractic adjustments. Massage therapy also encourages relaxation, which can improve the benefits of chiropractic adjustments.
Dr. Mark W. Pegan has become a cornerstone of the Lake Mary community for the principle in which Heathrow Chiropractic was founded upon. All dysfunctions, including pain and disease, require four methods of treatment, including nutrition, active care, passive care, and mental being. By using this holistic, patient-focused approach, Dr. Pegan can provide his patients with the most comprehensive care possible.
Are you interested in massage therapy in Lake Mary? Contact our office today at (407) 829-2133 or schedule an appointment online to get started.

Posted In: Chiropractic Massage Therapy