Massage Makes Chiropractic Adjustments Stick
Massage Makes Chiropractic Adjustments Stick
Written By Heathrow Chiropractic on April 12, 2021
---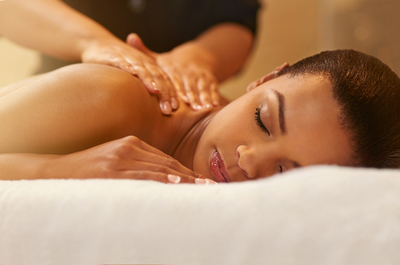 Massage therapy relaxes muscles, easing and soothing your aches and pains. It rejuvenates and restores balance to our body and being, making us better for all the things life throws our way.
East Lake Chiropractic is here to help you get the most out of every massage and adjustment.
Massage and Chiropractic Care Pair Well Together
The bottom line is that loose, strong muscles help you avoid strain that can otherwise cause your body issues, which means adjustments hold longer.
Among other treatments, chiropractic adjustments focus on manipulating the spine and realigning joints, approaching health issues from the musculoskeletal system angle and treating your body as a whole, intricate system. Chiropractors also work soft tissue, but not to the degree of a massage therapist.
Massage therapy--when performed before an adjustment--alleviate soft tissue restrictions, making chiropractic manipulations easier to perform and helping adjustments hold. Stiff muscles tend to pull everything right back to where it was before an adjustment.
Both practices aim to loosen stiff muscles and release tension through natural methods. This creates a biological state that promotes healing, increases blood flow, and eliminates pain. A supple body is less prone to injury, but if you do get hurt, that extra blood flow will help you recover faster.
Get the Perfect Massage in East Lake
We offer many different types of massage to choose from:
Swedish massage for overall body relaxation

Deep tissue massage to loosen those stubborn knots that keep your muscles tied up and tense

Sports massage to stretch marathon runners and weekend warriors alike

Prenatal massage for soon-to-be moms

Reflexology for you new parents who forget to take care of yourselves
Every massage is customized to your specific needs. Whether you're looking to relieve stress, lower your blood pressure, or you're interested in getting some much needed relaxation, our flexible scheduling, and affordable prices make enjoying a little slice of heaven easy any time you like.
Have questions or need to schedule an appointment? Call Heathrow Chiropractic at (407) 809-7592. Se habla español.

Posted In: Chiropractic Massage Therapy