Massage Makes Chiropractic Adjustments Stick
Massage Makes Chiropractic Adjustments Stick
Written By Heathrow Chiropractic on April 12, 2021
---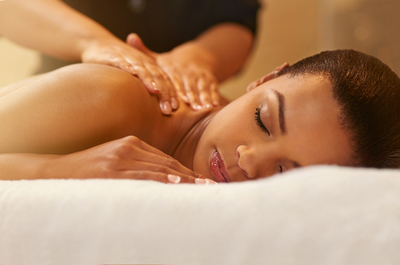 Massage therapy is highly beneficial for your health by relaxing muscles and helping your body get out of a state of pain. Massage has a rejuvenating and balancing effect, empowering you to be able to take on life's challenges. At Heathrow Chiropractic in Lake Mary is here to help you get the most out of every massage and adjustment.

Massage and Chiropractic Care Pair Well Together
The bottom line is that loose, strong muscles help you avoid strain that can otherwise cause your body issues, which means adjustments hold longer.
Among other treatments, chiropractic adjustments focus on manipulating the spine and realigning joints, approaching health issues from the musculoskeletal system angle and treating your body as a whole, intricate system. Chiropractors work soft tissue, too, but in certain cases we recommend the soft tissue specialty of our massage therapists.
Massage therapy softens and relaxes muscle tissue, making it easier to manipulate the spine. And when your spine moves back into alignment with ease, adjustments tend to hold longer and better. Tight muscles work against chiropractic adjustments and tend to pull everything right back out of alignment.
The combination of these two practices helps your muscles stay loose and more flexible. They're natural, non-invasive methods of tension release, allowing your body to heal, deliver more nutrients to injury sites, and get out of pain. Loose muscles are less likely to get injured. However, if you do get hurt, your body is relaxed enough to recover faster.
Get the Perfect Massage in Lake Mary
We offer many different types of massage to choose from:
Reflexology massage for multiple health benefits
Relaxing Swedish massage
Sports massage (good for athletes, fitness enthusiasts, weekend warriors, etc)
Deep tissue massage to remove knots and relax muscle
Prenatal massage
Every massage is customized to your specific needs during each session. We aim to help you destress, get healthier and just plain relax. We have flexible scheduling and great pricing.
Have questions or need to schedule an appointment? Call Heathrow Chiropractic at (407) 829-2133.

Posted In: Chiropractic Massage Therapy