Heathrow Chiropractic Uses Research to Care for Herniated Discs Without Surgery
Heathrow Chiropractic Uses Research to Care for Herniated Discs Without Surgery
Written By Heathrow Chiropractic on May 12, 2021
---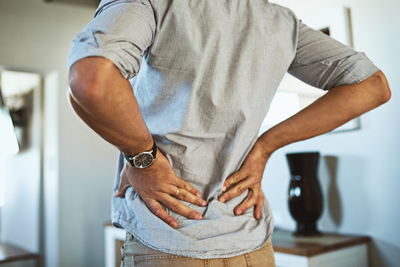 Surgery is a permanent, irreversible treatment for herniated discs. It also comes with the risk of damaging the spine or nerves. Even worse, you may still be in pain after you heal up. Research shows there are far better non-surgical ways to eliminate pain and show your spine some love.
We at Heathrow Chiropractic in Lake Mary want to show you the power of implementing research-backed spinal decompression methods to safely and effectively treat herniated discs.
Clinical Trials Show the Body Reacts Well to Non-Surgical Spinal Decompression
Results published in a journal article in Orthopedic Technology Review showed that 86% of the 219 patients who completed the therapy reported immediate resolution of symptoms while 84% of patients remained pain free 90 days post treatment. Physical examination findings showed improvement in 92% of the 219 patients, and remained intact in 89% of these patients 90 days after treatment.
Another article in Journal of Neurological Research reported that vertebral axial [spinal] decompression was successful in 71% of the 778 cases. The success rate varied from 73% for patients with a single herniated disc. It was 72% for people with multiple herniated discs.
A study at the Rio Grande Hospital, Department of Neurosurgery compared the effects of 20 treatment sessions vs. 10 treatment sessions on chronic low back pain sufferers. The group receiving 20 treatments of decompression therapy reported a 76.5% with complete remission and 19.6% with partial remission of pain and disability.
The second group, receiving 10 treatments of decompression therapy, reported a 42.9% rate of remission and 24.1% with partial remission. Failure rate was only 3.9% for those receiving 20 treatment sessions while it was 32.9% for those receiving only 10 sessions. Remission was defined as 90% or greater relief of pain, back to work without limitations, and abilities to carry out Activities of Daily Living (ADL's).
Heathrow Chiropractic Uses the Eurotech DOC Table for Decompression
After a significant amount of research, we chose the Eurotech DOC Table. This table has a computerized targeting system and does not employ a pulley system like some of the cheaper decompression tables. We also selected the DOC system due to the ability to treat discs in both the neck and the low back. We've seen great success for 13 years and counting.
Have questions or need to schedule an appointment? Call us at (407) 809-7592. Se habla español.

Posted In: Chiropractic Herniated Disc Treatment