Heathrow Chiropractic Uses Research to Care for Herniated Discs Without Surgery
Heathrow Chiropractic Uses Research to Care for Herniated Discs Without Surgery
Written By Heathrow Chiropractic on May 12, 2021
---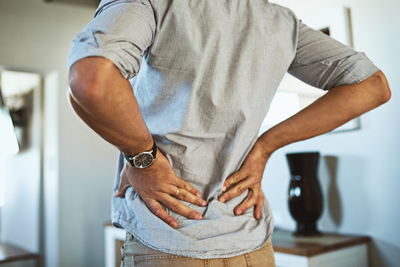 Surgery is a permanent option that many patients are working to save as a last resort not only due to cost, but also the mounting data showing it's not doing much to solve the original pain problem. On top of that, surgery runs the risk of damaging the spine or nerves. Even worse, it rarely gets patients out of pain. Research shows there are far better non-surgical ways to eliminate pain and show your spine some love.

We at Heathrow Chiropractic in Lake Mary want to show you the power of implementing research-backed spinal decompression methods to safely and effectively treat herniated discs.
Clinical Trials Show the Body Reacts Well to Non-Surgical Spinal Decompression
For those who make good candidates for this type of therapy, there's strong evidence suggesting non-surgical spinal decompression is highly effective at reducing pain and disability. It works by creating more space between vertebrae, allowing your body to heal itself, including creating the needed space for bulging discs to move back into place.
This 2015 study evaluated non-surgical spinal decompression's efficacy at providing relief from pain and symptoms related to a herniated disc. Results were solid with 86% of patients reporting either partial or complete pain relief. This therapy also helped reduce disability.
This 2017 study followed patients who'd tried other medical options before turning to non-surgical spinal decompression. Nearly all patients experienced pain relief within an average of 15 sessions.
And this small 2017 study further backed NSSD's ability to provide pain relief and improve disability. Improvement ranged from reducing disability to minimal or moderate.
Heathrow Chiropractic Uses the Eurotech DOC Table for Decompression
After a significant amount of research, we chose the Eurotech DOC Table. This table has a computerized targeting system and does not employ a pulley system like some of the cheaper decompression tables. We also selected the DOC system due to the ability to treat discs in both the neck and the low back. We've seen great success for 13 years and counting.
Have questions or need to schedule an appointment? Call us at (407) 809-7592. Se habla español.

Posted In: Chiropractic Herniated Disc Treatment