7 Signs You May Have Whiplash and Why to Visit a Chiropractor After an Auto Accident
7 Signs You May Have Whiplash and Why to Visit a Chiropractor After an Auto Accident
Written By Heathrow Chiropractic on May 15, 2020
---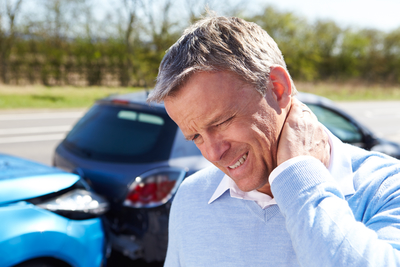 Have you been involved in a motor vehicle accident? You're not alone. Motor vehicle accidents are common in the United States, with over six million accidents occurring annually.
Visiting a chiropractor after an accident is a crucial part of recovery. Some accident-related injuries may not be apparent immediately. Car accident injuries, such as whiplash, can lead to chronic pain when left untreated.
7 Signs You May Have Whiplash and Can Benefit from Car Accident Treatment
Whiplash is a type of neck injury that is most commonly sustained in a motor vehicle accident. It can occur after your head is forcibly and abruptly jerked forward and backward, damaging your muscles, spinal discs, ligaments, and nerve roots.
Here are seven signs that you may be suffering from whiplash and will benefit from whiplash treatment.
1. Neck, Shoulder, and Back Pain
Neck, shoulder, and back pain are the most common symptoms of whiplash following an accident. These symptoms may be immediate, or they may be delayed for 24 hours after the initial injury.
2. Persistent or Frequent Headaches
Whiplash may cause frequent or persistent headaches that vary in severity. For some patients, these headaches may occur towards the bottom of the skull.
3. Numbness or Tingling Sensations
If you are suffering from whiplash, you may experience numbness or tingling sensations in your extremities. These symptoms may worsen over time.
4. Dizziness
While not as common, whiplash can cause symptoms that are similar to that of a concussion, such as dizziness.
5. Blurred Vision or Other Cognitive Symptoms
In some patients, whiplash has been known to cause blurred vision and other cognitive symptoms. Other cognitive symptoms may include changes in mood, sleeping patterns, or memory loss.
6. Stiffness
Stiffness in your neck or back is a common symptom of whiplash. This stiffness may be associated with additional pain as you move.
7. Loss of Range of Motion
If you are experiencing pain, stiffness, and other symptoms of whiplash, you may also experience a reduction in your range of motion.
Finding the Best Whiplash Treatment in Lake Mary
Chiropractic whiplash treatment is essential after a motor vehicle accident. Chiropractic care helps prevent chronic pain and further complications resulting from whiplash injuries.
Dr. Mark W. Pegan has provided car accident treatment in Lake Mary to those of all ages. Like all chiropractic services that he provides, Dr. Pegan uses a patient-centered approach that focuses on active care, passive care, nutrition, and mental being.
Have you been in a motor vehicle accident? Get car accident treatment in Lake Mary right away. Contact our office at (407) 829-2133 or schedule an appointment online to get started.

Posted In: Auto Injury Treatment Whiplash Treatment